Polycarbonate Coating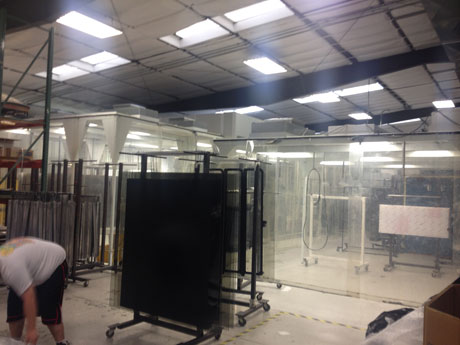 Our state-of-the-art patented process allows the protective masking to be left in place during thermal forming methods. This process allows us to apply a thermal cured hard coating that adheres to the outside surface of the substrate providing a very hard scratch and chemical resistant surface, eliminating the problems inherent to hard coated thermal formed clear plastics. The coating protects the laminate films from chemicals and scratching or other damage from impacts and/or from windshield wipers. The substrate provides structural integrity to the laminate films, along with some degree of impact dispersion. The adhesive layer may also provide significant impact resistance that helps protect the windshield from cracks or chips.
Optic Armor Performance Windows specializes in applying these hard coatings to plastic substrates properly. There are many essential conditions that must be met, specifically the cleanliness of the surface. The surface of our substrate is never exposed to any environment less than a class 1,000 clean room. The substrate should also be untouched by any article that could leave any residue or particles greater than approximately 1 micron in size. This allows us to create a laminate safety windshield with optimal visibility and superior resistance to scratches and impacts.
Optic Armor specializes in applying a variety of coatings to both acrylic and polycarbonate substrates. Our Optic Armor Coating is recognized as the most scratch resistant coating on the market. All coatings are applied in a class 1000 clean room and are thermally cured. We also apply ESD (Electrostatic Discharge), anti-fog, and formable coatings.